Fun Parties For Kids: I found a book on the topic of fun parties for kids. It provides tips for spring parties, summer parties and autumn and winter parties. The book is called Naturally Fun Parties For Kids- Here's an excerpt from the book :
Thrift stores: other folks left overs can be your found treasures.I love going thrifting. I like looking for old cashmere sweaters, that can be up cycled into a million things (pillows, dolls, purses,aprons), silk shirts that can be torn into strips for party banners, old canning jars, dishes, cutting boards, baskets, and other goodies that pop up in thrift stores . You"ll be surprised at how handy these items are when pulling together a wide variety of parties.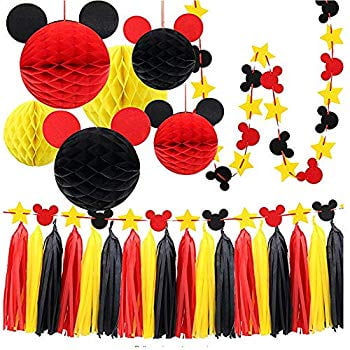 Fun Parties For Kids – Save Glass Jars And Tin Cans
Save all sizes and shapes for use in numerous ways! Take labels off and thoroughly clean these recycled gems and store them in a container for a later date. When it's time to create a party you have immediate access to unique bottles that can be used for both for table decorations or hanging vases and tin cans that can be lined with parchment paper and used as a simple container for sweet potato fries or as a holder for other small ornaments.
Save Your Old Dresses, Shirts And Scarves For Repurposing
I have a huge bin filled with clothes that can be cut up for any use. My kids have access to it to play and create and I dive in whenever I want to make a party banner up cycle a sweater sleeve into a small pouch or try a new craft idea just because it may not fit your fashion style anymore does n' t mean it won't make the perfect bag, banner or apron!
Fun Parties For Kids : Borrow
If you were planning a party and lived near me I would say stop by and go shopping. I love sharing and I borrow from my friends all the time. You would be surprised what your friends may have and might let you borrow. When I was creating this book I called my friend Rose to ask if I could borrow a couple of tablecloths for the Summer Solstice Beach Party. She invited me over to and showed me to her shed. She had about twenty boxes, color coded of just tablecloths! Her son Wes was very happy I was borrowing a few and told me not to bring them back as he thought his mother had a serious issue with overbuying tablecloths. So ask your friends and family if they happen to have that certain thing you need for a party — you"ll be surprised what is available for borrowing.
Keep A Collection Of Nature items On Hand
When my children and I go on hikes and walks we always collect nature goodies like sticks, pods, fallen acorns or pine cones, shells from the beach, special rocks and any other nature goodies we can find. For my daughters birthday, one year I made all the guests their own fairy houses just from found sticks, fallen bark from trees, and other nature treasures. They were fabulous and did not cost me anything to make!
Use Nature As The Backdrop Of Your Celebrations
Let Mother Nature decorate for you! When you set up your parties in your garden, at the beach, a creek, a riverbank, a farm, forest, your backyard or even nestled in front of a fireplace you have the ready made setting for a beautiful party. The wonders of nature creates a landscape that everyone appreciates and a natural background for kids to explore.
A Note About Invites
I like old fashioned hand delivered invitations where each one is crafted with love and care and is a sneak peek into the celebration to come. When I got married I hand painted every invitation on mini canvases and (put it together like a little journal of our life together.) People loved these invites so much, many of them kept them out for others to see as an art piece. I also love the idea of three dimensional invitations which you"ll see examples of in some of the parties in this book.
Fun Parties For Kids :A Note About Food
Coming up with seasonal fare is always best at parties because it ensures you are getting the freshest produce with the ripest flavors . It's also often the healthiest choice. I like to try to buy from my local farmers market. CSAs and Co-ops and keep the food organic, tasty fresh and simple. Making party foods also give you some opportunities to get creative and have fun like using mini pumpkins as the soup bowl at a autumn -inspired celebration .
Related Blogs